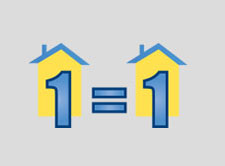 One for One
Replacement
One for One
Replacement
to ensure that there is no net loss of affordable housing units in the neighborhood.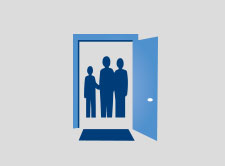 The Opportunity
to Return/Stay
The Opportunity
to Return/Stay
in the community to ensure that current residents will have a priority for new replacement units in an effort to remain in their neighborhood.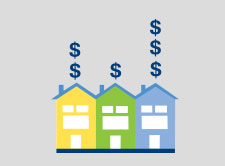 Mixed-Income Housing
Mixed-Income Housing
to end the concentration of low-income housing and poverty.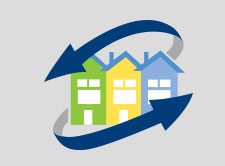 Build First
Build First
which calls for the development of new housing to begin prior to the demolition of existing distressed housing to minimize displacement.
Previous
"In the summer of 2013, Pleasant would get two phone calls. First, a resumé that she gave to her case manager (Homes for Hope) led to a new job. Then, she learned she could move into a newly constructed development as part of the New Communities Initiative. Today, Pleasant takes advantage of Jazzercise classes in the F.H. Faunteroy Community Enrichment Center, located in the mixed-use complex. 'I moved two blocks, but it feels like I'm a thousand miles away,' Pleasant said.  " –Adopted from the January 8th Washington Post article, Kimberly Pleasant, Lincoln Heights resident
"Living at Temple Courts has been a struggle and a success in itself, especially being a single mother of two. We lived there for eight years with broken elevators, dark hallways, drugs, and destruction in and around the dwellings.....I will never forget the help received while looking for my first home. We truly appreciate HOU and commend them highly on their dedication to our family and all of the Temple Courts residents." –Angela James, former Temple Courts resident
"Bobbi has been an inspiration to her community, her classmates her family and the HOU Case Management Team. She never once allowed her circumstances to determine her destiny. We look forward to more success and continue to encourage her to reach for the stars. " –Housing Opportunities Unlimited, case management team
Next
Events
9:30am
DC SCORES will be putting on their annual Fall Frenzy event this Saturday where more than 800 students from across the city will compete in a round-robin soccer tournament while rotating between activities such as face-painting, fitness booths, relay races, a creative expression table, and more! DC SCORES is one of the New Communities Initiative's human capital partners, working in several schools serving Lincoln Heights and Richardson Dwellings. You can also sign up to VOLUNTEER!
6:00pm
The monthly New Communities meeting for Lincoln Heights and Richardson Dwellings will feature a development update on the 5201 Hayes Street project. Formerly a trash-transfer facility, the site was acquired by the city in 2008 for redevelopment as part of the New Communities Initiative. In September, the City Council approved the surplus and disposition of the property for redevelopment as a 150 unit affordable housing apartment complex.
Updates
Barry Farm
On Monday, October 20, 2014, the Zoning Commission for the District of Columbia approved the application for the first stage Planned Unit Development ("PUD") and related zoning map amendment for the Barry Farm redevelopment. The approval by the Zoning Commission will help to implement the New Communities Barry Farm Redevelopment Plan which was approved by […]
Barry Farm, Lincoln Heights, Northwest One, Park Morton

Earlier this year, the Office of the Deputy Mayor for Planning and Economic Development commissioned a team of affordable housing experts, led by Quadel Consulting,  to examine the New Communities Initiative (NCI) and make recommendations to enhance the program. The final report provides analysis on key lessons learned since the development of NCI, as well as the challenges, opportunities, and solutions to facilitate successful implementation.

 
NCI Community Maps